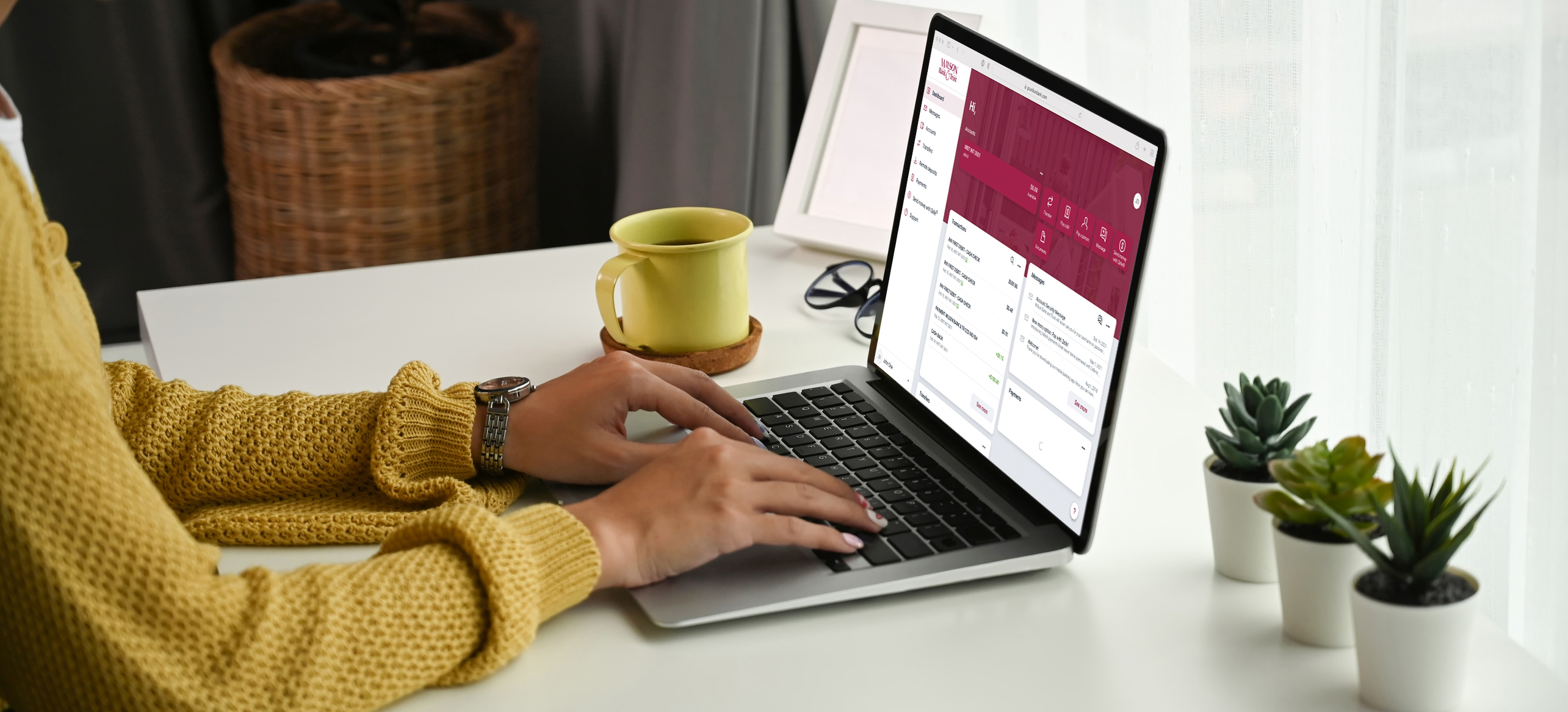 Below are some answers to common questions about our online banking platform conversion that will be coming soon. 
What will be different within online banking?
The overall look is similar to our app.
The first time logging in you will be asked a verification code, but if you click the do not ask again box it will not ask unless you are on a new device.

Customers can initiate external transfers to other financial institutions.
How do I control email notifications regarding my account activity?
Log In to WBT Online Banking/Mobile App
Select an account
Select E-Statements


Select Sign Up/Changes
Select the dropdown arrow next to the account you would like to enroll and/or turn off


Review document types and ensure that only the documents you would like to receive are selected


Select Save Settings
What kind of alerts can I use with the new Online Banking interface?
You can set alerts for balances under or over a certain amount.
Transaction alerts are for credits and debits over an amount.
These will have to be added to each account the customer wants to be notified on.
Where do I find e-statements?
Mobile: 
Click the account you need statements for. 
Then scroll down and click e-statements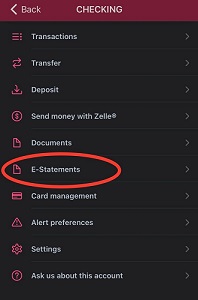 Desktop: 
Click the account you need statements for. 
Click the E-statements button on dashboard.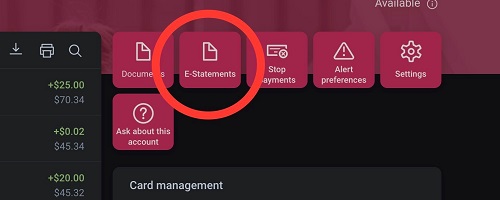 How do you send money to a person?
You can use Zelle or Pay a Person.
How does a customer communicate within online banking?
You can click the "Support" tab and start a conversation or call the support line at (615) 443-0012 .
Can I change my personal information?
Yes!
Click on your initials in the right corner and select profile. From there, you can edit your preferred name, address, email, and phone number.
Click Security to change your username and password, and see what devices have been used to log in.
What will be new on the app?
MyCardRules functionality will now be integrated into the WBT mobile app.
Customers will be able to enroll in Bill Pay.
Do we still have security questions to answer once logged in?
No, the 2 factor authentication takes the place of those.
What is an external transfer?
An external transfer is if you have an account at another bank and want to transfer funds from your WBT account to that account.
You can send money from another financial institution to your account at WBT
Are there any new security features included in the upgrade?
Yes, this upgrade will include the "Card Alerts and Protections" feature, giving you the ability to receive customized alerts about your card, set spending limits, and more. To setup:
Click the Account that is attached to the card you want to receive customized alerts for
Select "Card Management" from the list
Select "Alerts and Protections"

Select the protection options you want to activate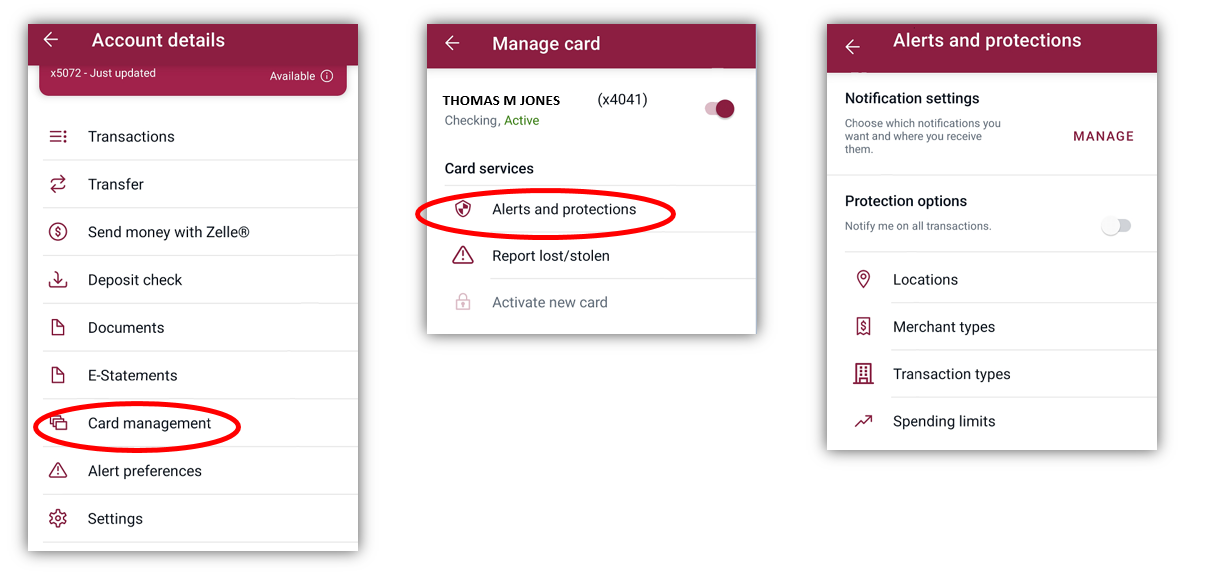 Will there be a difference in my download for Intuit: Quicken?
Yes, if you use either the web connect or direct connect for you Quicken Downloads, you will need to deactivate and reactivate after the morning of April 13th.
Complete a data file backup and a final transaction download. 
After your data file backup, complete the deactivate/reactivate process within your online banking connection to ensure that you get your current QuickBooks accounts set up with a new connection.
Here are the new
Intuit
names to choose from when activating your connection:
Wilson Bank & Trust Retail                           (web connect)
Wilson Bank & Trust Retail-DC                     (direct connect)
Conversion instructions by product:
Will Business Customers be changing to the new online banking interface?
No, this change does not affect online banking for commercial business customers.