August 13, 2019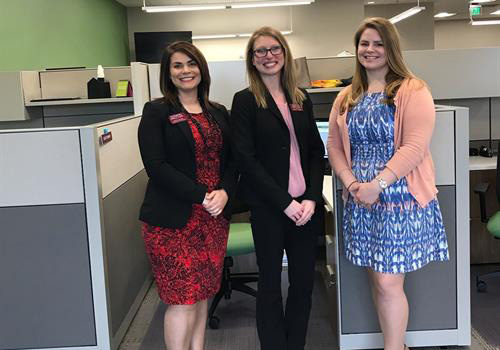 Regardless of our capacity or how we serve our customers, there comes a time when we all must "phone a friend." I find myself doing this often, especially when I'm serving in a branch. If I don't know the answer, I know that I can always call Retail Support.
Our Retail Support department is top notch! In essence, they're customer support for our employees. Whether I have a question about opening or amending an account, I need a password reset, or I break something, these ladies are always happy to help. They are experts in what they do and are extremely knowledgeable. If they don't have an immediate solution, they're extremely quick with problem solving.
They log every call that comes in, documenting the problem and the solution provided. While some calls have simple answers, the log helps to track problem patterns and determines the priority of cases that are opened with our program vendors.
In addition to helping our associates, Retail Support manages the bank's Intranet; updates our policies and procedures; creates an internal support publication; and communicates with the entire staff about changes to the programs we use on a day to day basis. They conduct trainings on these changes as well through email, classroom or teleconference.
During my training rotation with Retail Support, I really enjoyed getting a closer, behind-the-scenes look at what this team does to help other employees better serve our customers. They may not be faces that customers see very often, but almost any front-line employee knows well how valuable their services are. Lynn Miller, Sara Crowder and Lacey Stewart are rock stars, and WBT is fortunate to have them!
Back to Blog