January 19, 2021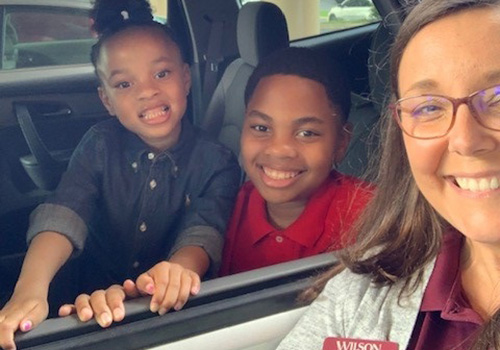 Over the last two decades, bankers from Wilson Bank & Trust have made hundreds of trips to schools all over Middle Tennessee. On the campuses of elementary schools, preschools and middle schools, we've accepted thousands of deposits that have grown into millions of dollars, and many, many students have built a foundation for a lifetime of good financial habits.
As the coordinator of our in-school programs for the last several years, I've enjoyed tagging along on many of these school visits. Parents like the convenience of the on-site transactions, and for us it's a privilege to provide a hands-on learning experience in the same place where students get their academic education. We're always grateful to the principals and administrators who allow us to be at their schools.
This year, of course, things are different. Due to the ongoing concerns of the coronavirus, we didn't want to add to the stress and confusion that our schools are facing already, so we made the difficult decision to suspend our school visits for the full 2020-2021. It was disappointing, but that choice has been appreciated by educators who have so much on their plates as they try to keep everyone safe on school grounds. Instead of banking at school, we're encouraging parents to bring students to the bank to make deposits on Saturdays, and they can earn rewards and prizes just like they would at school.
This is an adjustment, but it can also be a special learning opportunity for kids. How many times has your child actually been to a bank? Visiting an office and seeing a banker in his or her 'natural habitat' is a little different from handing over a deposit envelope at school. Even at a drive-thru window, the inner workings of the bank is a good visual for children. And while today's generation is certainly headed toward a future that's mostly digital, getting familiar with the inside of a bank could come in handy someday.
We look forward to getting back to our schools soon, but doing some banking at the bank on a Saturday with your family can be a positive thing in the meantime. More than anything else, we hope you'll help your kids to keep up their savings habits through all the disruption. We want them to know that even unusual circumstances shouldn't keep them from saving their money whenever they can – and, on the other side of the same coin, a pandemic is a perfect example of why saving for the unknown is so important.
Our bankers would love to see you and your child (and their spare change) at your nearest WBT office. Happy saving!
Back to Blog