School Bank Elementary Program
What is School Bank?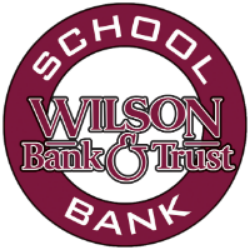 Wilson Bank & Trust's School Bank program has been in existence for over 20 years, offering a hands-on educational experience for our youngest customers. Our Student Savers learn the basics of saving money while being introduced to the general operations of banking! Our local School Bankers routinely visit elementary schools across Tennessee to accept deposits from behind the on-site bank window, created to simulate the same in-office experience you'll have when visiting any of our thirty locations. Our goal is to teach Student Savers the fundamentals of Financial Literacy while simultaneously teaching them to confidently conduct a banking transaction. Student Savers are rewarded for participating in the program and making deposits through incentives such as prizes per deposit and monetary bonus opportunities throughout the year. 
To get started with School Bank, all your child needs is a WBT Youth Saver account. We invite parents, or guardians, to visit any of our bank locations to open an account today! 
We look forward to seeing your Student Saver on Bank Day at school, or in the office any time! Please note that Saturday hours may vary at certain offices, check our Locations page for hours of operation prior to your visit.

A place to call home
Our team of trusted lenders are ready to help get you into the home of your dreams