Experience new adventures with the WBT Travel Club!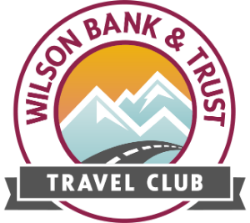 Our Travel Club has a lot to offer! Members receive discounted pricing on day and overnight trips throughout the year, and you can leave the planning and logistics to us.
Travel Club events and trips are a great way to meet people. For details about all of or upcoming trips, or to reserve your place on any trip,
please make reservations online
or contact a Travel Club coordinator at your nearest office. Some trips fill up fast, so don't wait too long if you find a trip that interests you!
---

2023 TRAVEL AT A GLANCE
DAY TRIPS
Mystery Day Trip - March 23, 2023
Goo Goo Cluster, Cash, & Cline - April 19, 2023
Loretta Lynn's Ranch - May 17, 2023
Music City - July 25, 2023
Amish Country Tour - September 19, 2023
Christmas Village - November 10, 2023
OVERNIGHT TRIPS
Hawaii - February 17-27, 2023
Mystery Flight Trip - March 5-10, 2023
Dollywood & the Biltmore - May 1-4, 2023
Nova Scotia - June 13-23, 2023
Alaska Wilderness - August 10-23, 2023
Iceland - September 29-October 5, 2023
Gettysburg & Philadelphia - October 16-24, 2023
Branson at Christmas - December 4-8, 2023

A place to call home
Our team of trusted lenders are ready to help get you into the home of your dreams