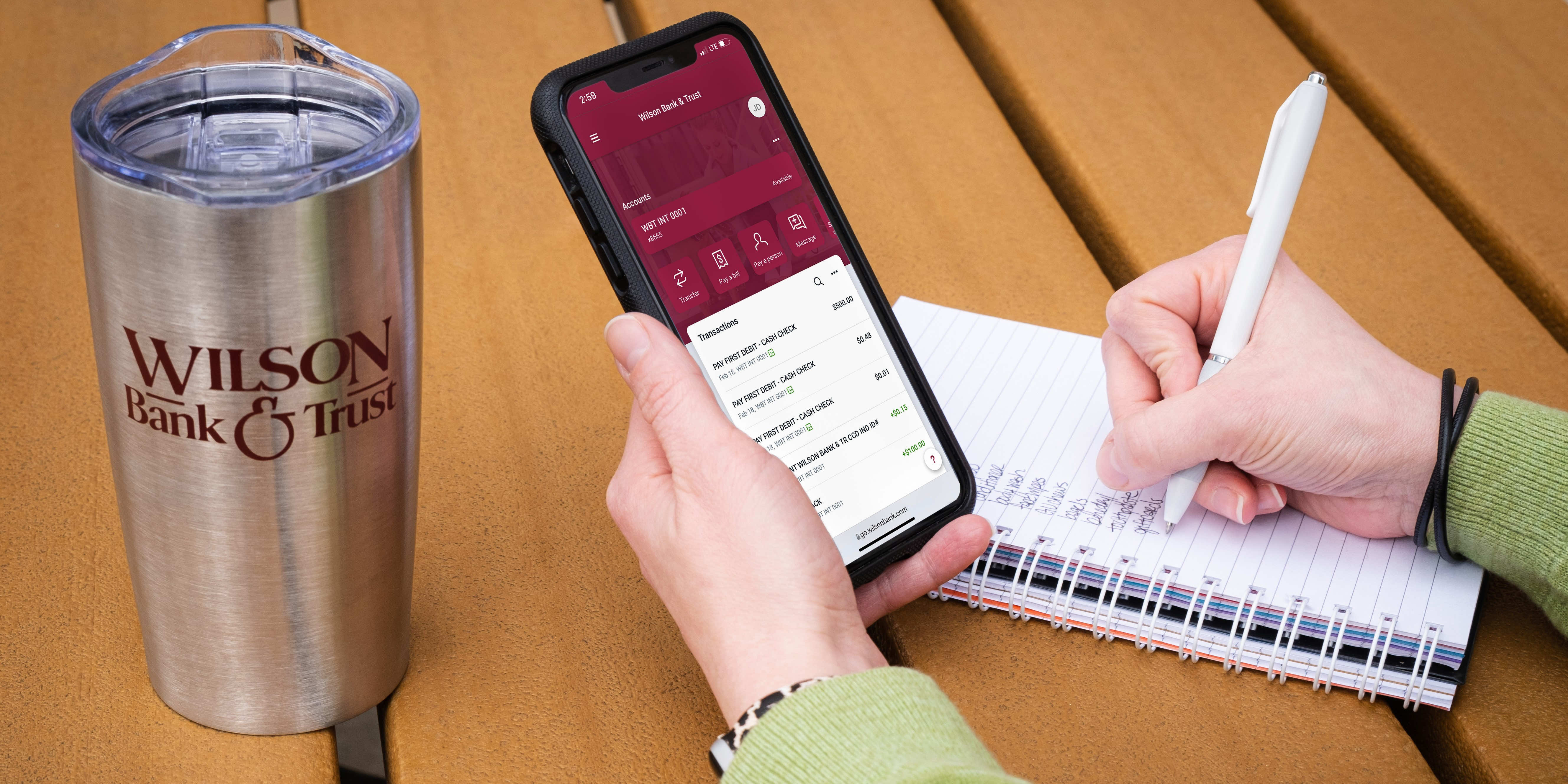 24/7 money management from here, there and everywhere
From your kitchen, your workplace or campus. From the coffee shop, the fitness center or favorite park bench. No matter where your day takes you, you can quickly connect with your Wilson Bank accounts. All it takes is your smartphone or tablet, our user-friendly app - and just a few minutes of free time.
Fast, free*, and secure service for customers enrolled in online banking
Check up-to-the-minute balances
Transfer funds between accounts
Easily make person-to-person payments with Zelle
Find branch and ATM locations
Pay bills and schedule loan payments
Review transaction histories
Tag transactions with notes and images
Sign up for alerts that notify you about important account activity
Download the WBT APP
Additional Information
View these resources to learn more about mobile banking:
Text Banking
Text banking is a simple way to access balance and transaction information quickly. First, be sure your cell phone carrier supports SMS and then follow our step-by-step setup instructions. You can access your account information by sending commands to 89549. You'll receive a return text that contains your requested information. Below is a list of available commands:
Bal All: account balances
Bal [AcctName]: Balance for one account
Hist: Recent transactions for all accounts
Hist [AcctName]: Recent transactions for one account
Help: List of commands
Stop: Cancel

Wilson Bank is a full-service financial institution with branches throughout Middle Tennessee. Experience the difference with Middle Tennessee's Community Bank™.
*Wireless carrier data rates may apply.