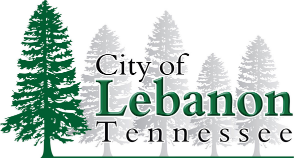 Be better prepared for healthcare costs with a WBT HSA.
Life has its surprises but with a Wilson Bank & Trust Health Savings Account (HSA), paying for qualified medical expenses won't be one of them. One way to ease the financial pain is with a special account, designed for individuals and families, which allows you to set aside funds for a wide range of treatment costs and easily access your money whenever it's needed.
As a City of Lebanon employee, all fees HSA are waived including your initial deposit! No promotional code needed.
Additional Benefits:
Covers a wide range of medical, dental, vision, mental health and prescriptions costs
Earns interest above standard savings on entire balance
Funds deposited directly from payroll
Pay for medical expenses via check, debit card, or online bill pay
No monthly service fee or minimum balance requirements
Unused funds remain in account year after year - no "use-it-or-lose-it" policy
No minimum deposit to open

Getting started is as easy and can be done in a few simple steps:
1

2

3

Get Started

Type in your ZIP Code & Read and Sign the

Electronic Disclosure Agreement

Select "Health Savings Account (HSA)" in the account type to continue with your application

Note: Please be sure to enter Employer as

City of Lebanon on the 'Personal Details' page.

A confirmation email will be sent with your new account number to provide to your HR Department to set up direct deposit.




A WBT Employee will contact you to complete the account opening and walk you through how to begin saving!
Frequently Asked Questions
How much can I contribute to my HSA every year?
This table outlines the IRS Maximum Contribution for each calendar year and subtracts the the City of Lebanon Contribution. The remaining amount is the maximum a City of Lebanon employee would be permitted to deposit into their account.
How often will direct deposits go into my HSA?
The City of Lebanon only does HSA deposits every 2 weeks, but skips the 3rd payroll—when that occurs, twice a year. Deposits occur 24 times per year.
Can I go into a local Wilson Bank & Trust office to open my City of Lebanon HSA?
Yes! Any WBT Office can open your HSA, please let your community banker know you work for the City of Lebanon to get your HSA benefits!
Click here
for full list of office locations.
Who do I contact to set up direct deposits into my HSA? 
Contact the City of Lebanon Human Resources Department to set up direct deposit and payroll distribution, please call 615-443-2809.